Welcome to the NourishLife Chinese Medicine Website.
We are a boutique Acupuncture and Chinese medicine clinic offering one on one service geared towards helping you lead the life you were meant to lead.
This wonderful form of medicine can be geared towards many different issues so if you have something else you are concerned about, we may be able to help you with this too.
Work Towards Being Pain Free
At Nourishlife we use an acupuncture method which balances out your pain.
This means that you may see a reduction in the pain you are experiencing,
ON THE TABLE, at the session.
The treatments are quick, and can be very effective, if other modalities are not helping you like you expected them too, acupuncture may be the thing you are looking for.
This is not magic, it is purely engineering, stimulate your brain to get oxygenated blood to where it needs to go to reduce pain. That is the aim. Add this, to adjustments in diet, lifestyle and mind set, and you may certainly find a way towards being pain free for the long term.
Walk out feeling very different.
IVF Support, For Couples; Mens and Womens Health
Here at Nourishlife we apply a research based, integrated approach which combines Acupuncture, Chinese Herbal medicine, Meditation, Diet and Lifestyle advice, all of which will compliment both your natural fertility cycle or IVF, IUI and ART procedures with a view towards a greater chance of success.
Sometimes it is truly a matter of learning about your natural cycle, and enhancing what is already there. This may mean altering your diet, adding to your supplement regime, changing your exercise plan. Individualised and specific, we will take the time to work through with you what will be the best way forward.
There is often homework involved!
Find and get to know me here:
https://www.facebook.com/NourishLifeChineseMedicine

find us on facebook: www.facebook.com/NourishLifeChineseMedicine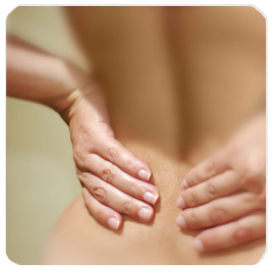 | | | | |
| --- | --- | --- | --- |
| | Newport Specialised Therapies | | |
Find me on:
www.facebook.com/nourishlifechinesemedicine
Address: Newport Specialised Therapies
423 Melbourne Rd
Newport Mob:0439 841 413
Acupuncture and Chinese herbal medicine for fertility and pain
Acupuncture services Melbourne Inner West including: Newport, Williamstown, Altona, Altona North, Hoppers Crossing, Spotswood, Kingsville, Yarraville, Maribyrnong, Footscray, Melbourne 3000
Pain, fertility, infertility, Luteal Phase deficiency, Habitual Miscarriage Endometriosis, Painful Periods, Fibroids, PCOS, Ivf Support, IUI support,Luteal Phase deficiency, Ovulation, Pregnancy, Pregnancy Support, Habitual Miscarriage, Natural Fertility, Labour Induction, Turn breech baby,Chronic Pain, Fibromyalgia, Sciatica, Lower back pain, frozen shoulder, pain.