Dr Tia Bhana-Williams Ba. TCM Chinese Med, (Acu and Chinese Herbs)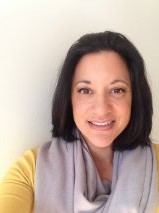 'My main aim is to try and empower you to make the right choices in regards to your health, you are complete and perfect. As long as you know this you're going to be OK"
Meet Dr Tia Bhana-Williams, graduated from Victoria University in 2007 with a double degree in Acupuncture and Chinese herbal medicine.

Pain:
Dr Bhana-Williams loves to work on pain and uses an extremely effective balancing technique which sees pain lessen on the table, at the session. Traditional Chinese Medicine sees pain as energy that is stuck, and as such this treatment will move energy to ease pain.
Come in for help if you are suffering from musculoskeletal issues, nerve pain, sciatica, and lower back pain, to endometriosis and digestive pain.
Whether you've had it for an hour or 25 years, sharp or numb, tingly or pins and needles, this method can help you to lead a pain free existence.

Fertility:
Dr Bhana-Williams also offers nourishing, supportive treatments geared towards helping singles and couples to enhance their fertility. She applies the same kind of balancing treatment which moves energy at the reproductive organs, and also herbal medicine individually formulated especially for each person, which changes each phase of the cycle

If you are considering starting a family, OR are looking at being pain free (or all of the above) acupuncture and herbal treatments with Dr Bhana-Williams can help you to achieve these things..
Be empowered to make the change.
Find us on Facebook:
www.facebook.com/NourishLifeChineseMedicine
Acupuncture for fertility, IVF support, IUI Support, Musculoskeletal Pain, Endometriosis, PCOS, Fibroids, Ovulation, Sciatica, Slipped Disc, Athlete support,
Servicing Inner West Melbourne, Newport, Williamstown, Spotswood, North Altona, Altona, Kingsville, Yarraville, Footscray, Seddon, Hoppers Crossing, Werribee, Derrimutt, Marybrnong.